AMATEUR BUILDING A VAGABOND SAILBOAT FROM TURKiYE

---
2000---
---2002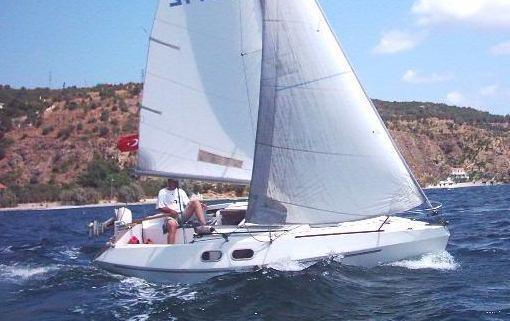 --------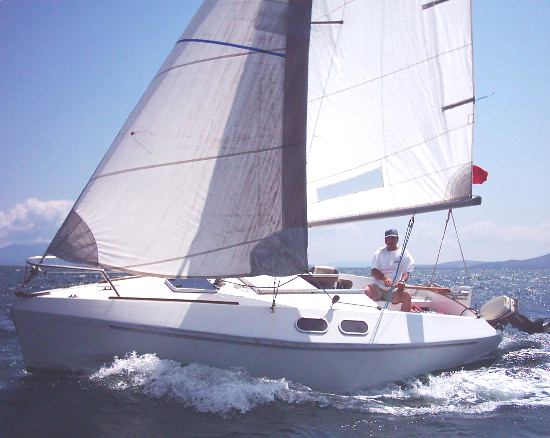 ---2005
---
IMPORTANT NOTES from owner:
I am sure you see my poor english.... Because; I build my boat, with only my amateur opinion. And also I think my amateur pages must be international language. Therefore as I want to use my bad english with same opinion. (Maybe this is an amateur language:) So I did not want any help from anyone. I just want to show how a boat was built amateurly. I hope, you can understand my language with support of some pictures....
Habib 2005
---
The short story of difficult and lovely two years...
When I purchase Vagabond plans from Bateau, then I begin studies at the same time. I saw all detailes of plan are very realistic and comprehensible. And I decided build this boat. Nejat gave me an area in his factory. I bought plywoods and epoxy. First I could not find biaxial 15cm wide tapes. I searched all Turkish markets. It took my several time. Finally I found it in Marmaris. But it was 125 cm width. Yes I purchased it and I transformed to tape shape with scissor. I used some epoxy which brand West System ,Sicomin and Turkish made Duratek, and I use Turkish Starwood marine grade plywood, Cotech, Selcom etc. glassfibre and microfiber materials. I used fir, mahogany and spruce for many strip. But all woods fully coated with epoxy. My boat was transported two time to another places during building gredes . Sometimes I encountered some difficult works. Sometimes I experienced pesimistic sensations. I spent all my free times for building. I remember some memories. For example, I was working hard in midnight with help of penlight... And I remember, I was working hard under the warmy sun, my sweats dropping on fiberglas and I kneel on wet laminate... After, I rolled over my boat. and sanding, filleting, painting outside of hull. And I turned again. Filleting sanding painting again...... One day she went to the seaside on the craned-truck. And... Finally... I return the sea and she was born on the sea...
For more about the Vagabond, link to the designers site http://www.bateau.com/