Tersane = "Shipyard" for English.

AMATEUR BUILDING A VAGABOND SAILBOAT FROM TURKEY
---
For more about the Vagabond, link to the designers site http://www.bateau.com/
New photos from under sail (August 2004)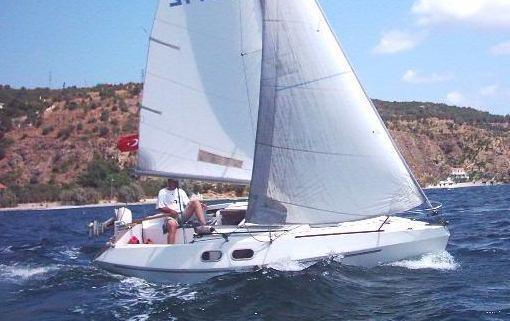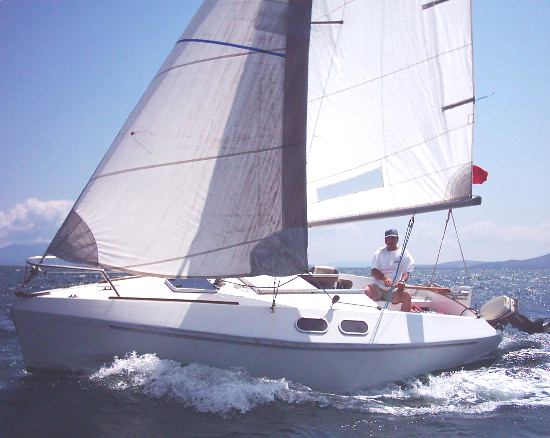 Photos by C. Ozan Yücel
---
---
Click Photos to enlarge

---
SOME PİCTURES FROM THE SEA (June 2002)
Click Photos to enlarge

---
---
Click to enlarge
---
(MAY 2002)
---
BUILDING PROGRESS (from new to old)
Click To Enlarge

The operations of steel CB keel and pivoting.
---
---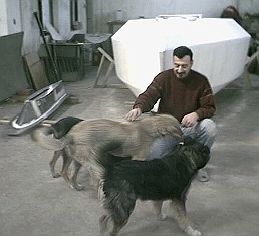 Chief and team of Tersane. (April 2002)
I have three builder in my building area. They are expert for producing too much dust. When I am painting my boat, they are helping to me with his furs.
---
Today she open her eyes. She will wear sunglasses soon
---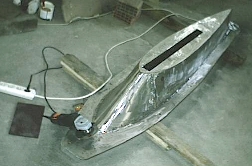 That was a big noise, dust and vibration. This is grind of the keel face in today. and I worked for 4 hour. After I coated it with epoxy for providing humidity resistance. (March 2002)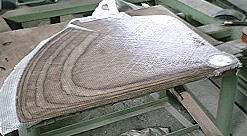 Coating with biaxial glassfibre on CB.
---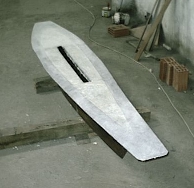 Expandable foam.and... sliding rudder.
---
The three old seaman examined it. One of them retired wireless operator from the ships. Mr. Aydemir was worked a lot of years around the world in many ships. After he tripped Turkey coasts with his sailboat. Mr. Ayhan, a paint artist and designator generally maritime subject. My father is an old amateur sailor and he is a calligrapher. They are old good friends since 1945.
Today: They talked all together about my boat and sea. Old years, old designs, best boats, old building methods and many old memories. "Big storm, copper rivet, clinker building and finally New building materials ". I listened them in today... I got final comment from them.... "The boat is beautiful and building is a successful.".
---